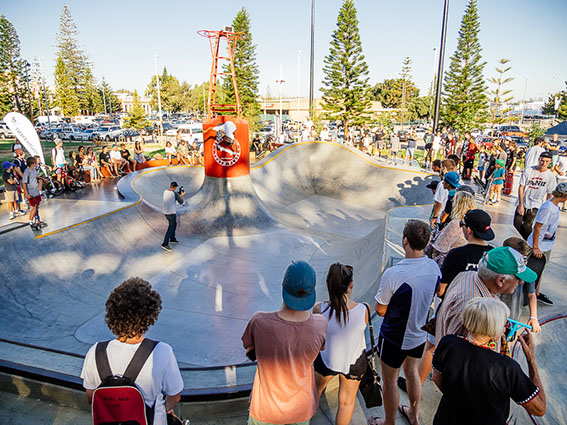 Fremantle's Esplanade Youth Plaza continues to garner attention
The new Fremantle Esplanade Youth Plaza designed and constructed by Convic has been profiled on a leading Landscape Architecture online magazine as well as continuing to gain attention in the skateboard community.
World Landscape Architect magazine showcases projects from around the world and provides news and information about the profession to its' peers and the public. See the feature article here.
The opening event of the Esplanade Youth Plaza and the park itself has also been hailed by Skateboarding Australia (SbA):
"…the opening was one of the most monumental moments that Australian skateboarding has ever seen. Not only did the moment mark the coming of age of one of if not our best facility, it also saw one of the biggest SbA Hubs Clinics ever held along with a best trick comp and one of the biggest demos ever held by locals in the state of WA."
The plaza continues to draw crowds of all ages every day, making it one of the most active spaces in Fremantle and shows the value of these facilities in our communities.