SOUTH EVELEIGH YOUTH SPACE
NSW, AUSTRALIA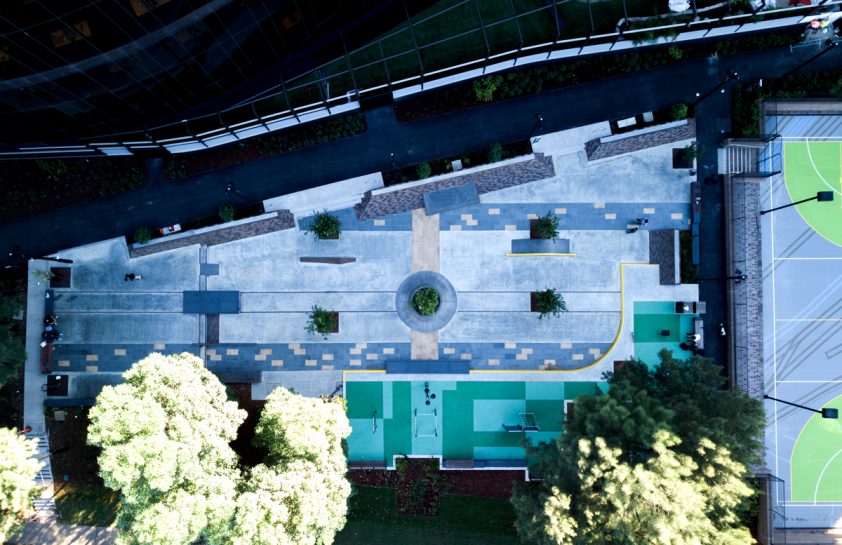 Tucked in a tight space between buildings, the South Eveleigh Youth Space aspired to truly reflect an urban skate plaza feel in the inner suburbs of Sydney. The material palette includes custom brick transitions, industrial steel elements, granite ledges and pavers.
The historic locomotive workshop and industrial era that drove the original development of the Australian Technology Park have been used to inspire the skate plaza design.
It is conceptualised around a central train line and locomotive turntable positioned in the middle of the space reflected as a skateable volcano.
Check out this video of the space.