Bray Park Skate Park
QLD, AUSTRALIA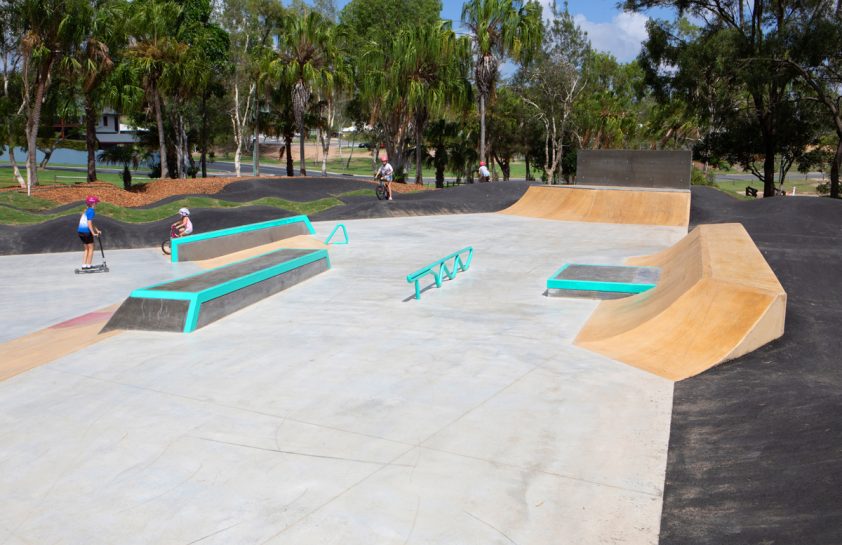 Located just south of Gladstone in Queensland, the Bray Park Skate Park redevelopment is a multipurpose space which includes a pump track, skate park, surrounding landscaping, seating and other amenities.
Situated just meters from the Boyne river's sandy banks, Convic designed and delivered the masterplan for the delivery of this 1,750m² space using the idyllic backdrop as inspiration which directly influenced the design.
The skate park comprises 3 key areas; the bowl and deck space, the banked ditch and the open street run. Within each is a range of both popular and more bespoke skate features to allow provision to all levels of riders
This creative combination of features and facilities ensures the Bray Park Skate park redevelopment is a multi-generational, all ability, mixed skill level facility unlike any in the region and has already provided the local community with a much improved and more popular community asset.