JURIEN BAY SKATE PARK
WA, AUSTRALIA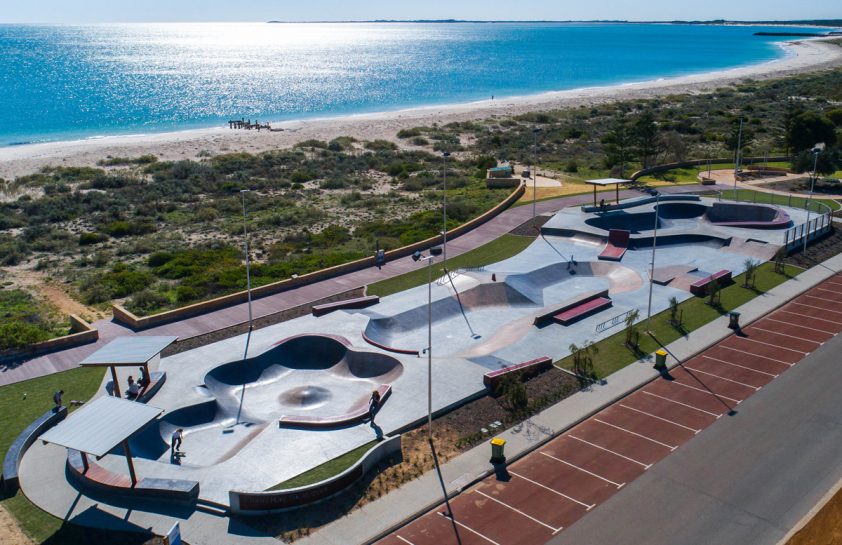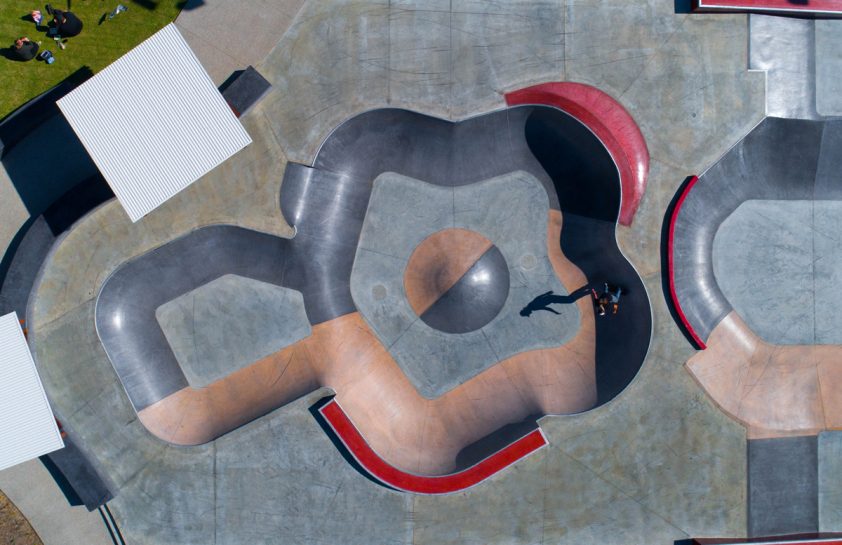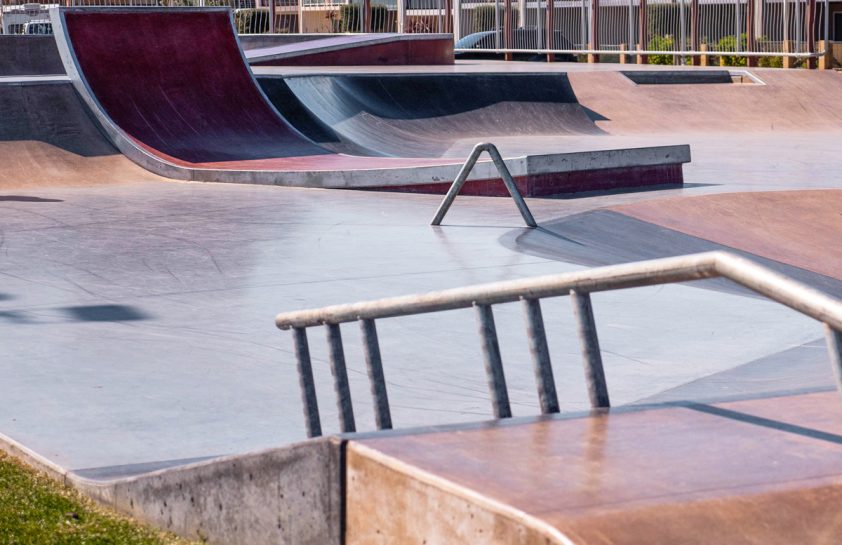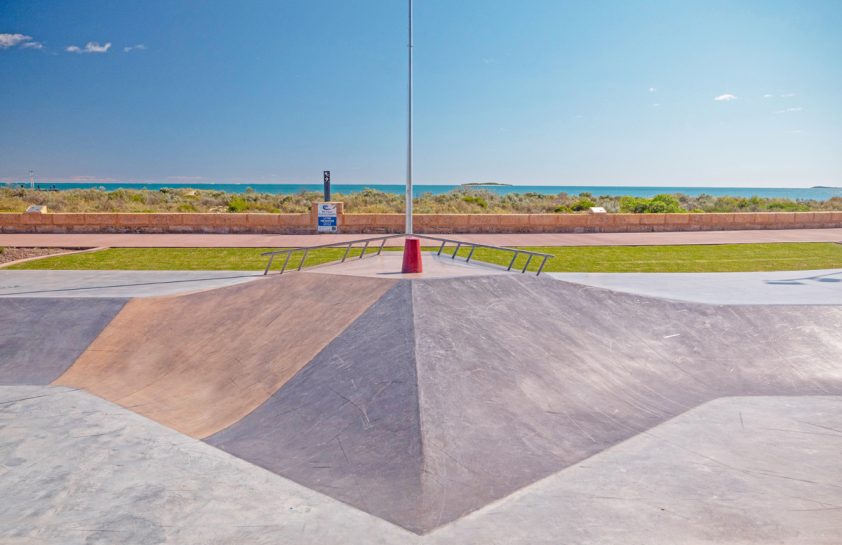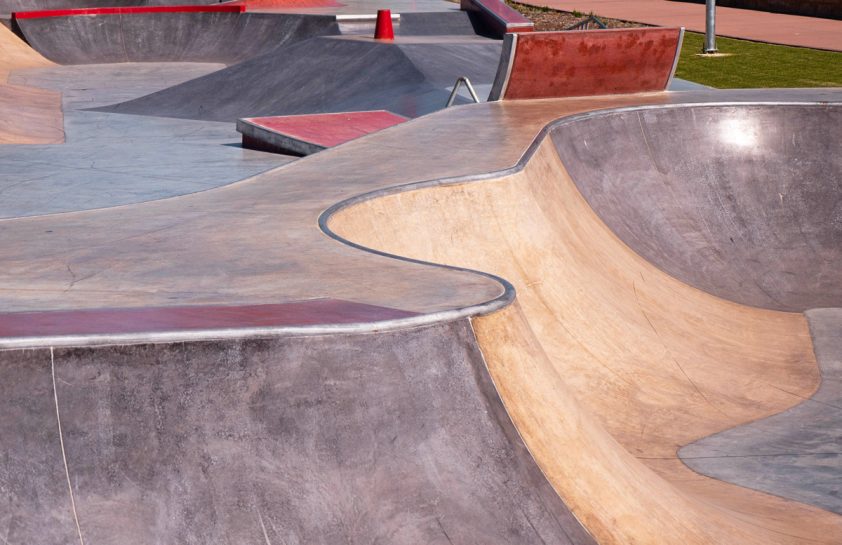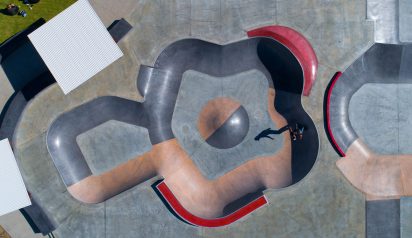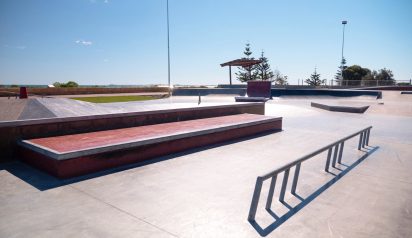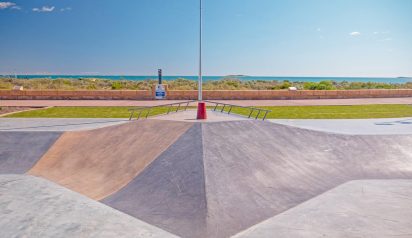 The Jurien Bay Skatepark is positioned in a prime waterfront location and provides an iconic setting to celebrate youth within the community. The skatepark has been designed around the idea of flow, allowing users to choose their own path between a mix of street and transition elements, centered around an interconnecting street drain.
The facility has been designed to accommodate riders of all styles providing a mix of street and transition features. To encourage skill development the facility includes two different sized bowls, various street runs and central drain with the stand out feature being a euro gap to cantilevered quarter pipe.
The skatepark forms a highly activated bookend to Jurien Bay's foreshore redevelopment and offers opportunities for the integration of youth by providing a space specifically designed for them within a central location. The high-quality build and use of robust materials ensure that the facility will withstand the unforgiving coastal environment and be enjoyed by generations to come.
To see a video of this amazing space click here.