St KILDA SKATE PARK
VICTORIA, AUSTRALIA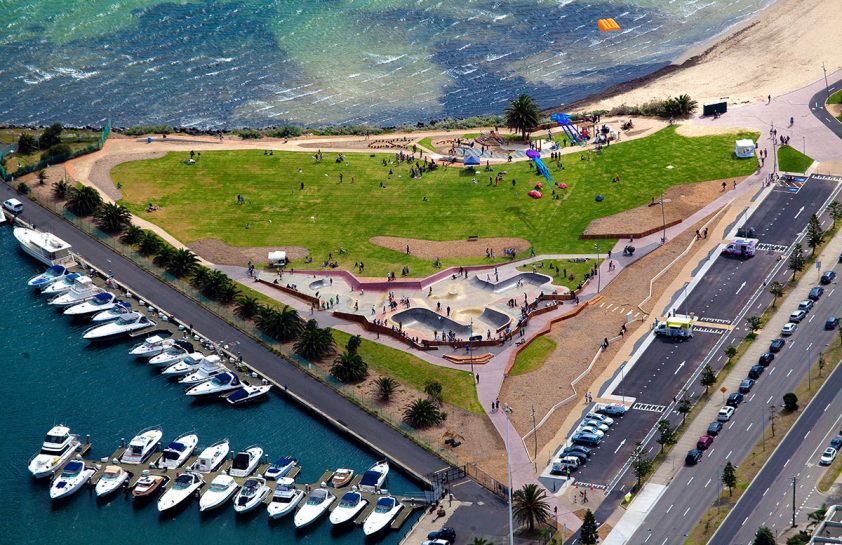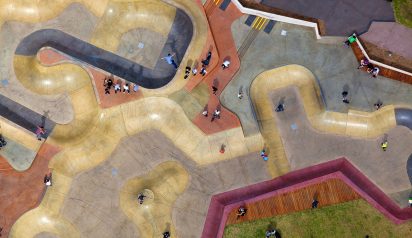 Reflecting the undulating and ever changing nature of the coastal environment, the central skate area of St Kilda Skate Park evokes the shape of sand dunes.
Recreational spaces such as the central lawn, playground, picnic areas and pockets of indigenous fauna and shade trees combine to showcase the powerful collision between the natural and urban environment of the St Kilda foreshore.
To see video of the space, click here.
Awards
2014 City of Port Phillip Design and Development Mayor's Award